World-class firefighting vehicles give Esperance brigades new edge
Wednesday 16 March 2022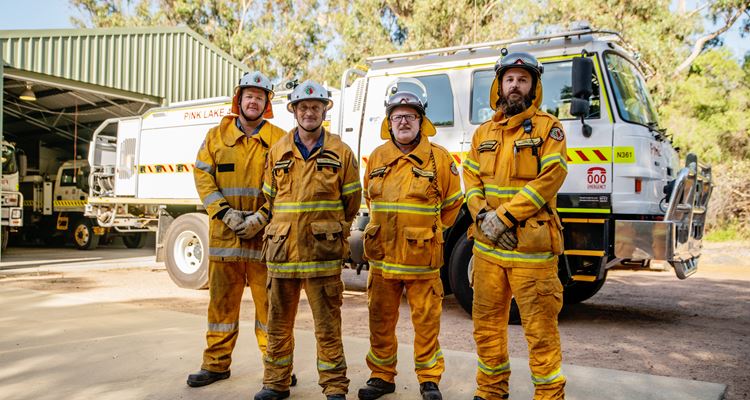 Esperance emergency services are now equipped with a cutting-edge arsenal of firefighting appliances as part of the McGowan Government's $140 million boost to ensure local brigades have fit-for-purpose vehicles.
Emergency Services Minister Stephen Dawson and Fire and Emergency Services Commissioner Darren Klemm AFSM travelled to Esperance today to officially hand over seven state-of-the-art appliances.
The Esperance region is the first in Western Australia to receive the keys to brand new 4.4 Broadacre Tankers.
Carrying 4,000 litres of water, they are highly durable and have greater capability to travel on soft sand and coastal terrain.
To protect the local community and the local crews, these appliances are equipped with the latest safety features.
Pink Lake Fire Brigade now has a dual cab 4.4 Broadacre Tanker while Mt Beaumont Bush Fire Brigade received a single cab 4.4 Broadacre Tanker. Each tanker is worth more than $520,000.
"Esperance is home to some of the most dedicated volunteers in the State and they deserve to work with the highest quality firefighting appliances the State Government can provide," Minister Dawson said.
"These are world-class vehicles that have been designed with the input of volunteers to ensure they suit local conditions.

"As we've seen again this summer, fire seasons are becoming extended and unpredictable, therefore it's critical that brigades have fit-for-purpose vehicles to keep their communities safe.
"The McGowan Government is committed to continue supporting volunteer firefighters who give so much to their community and keep their communities safe."
Volunteers were involved in an extensive consultation process in the design phase of the appliances, which were all manufactured in WA.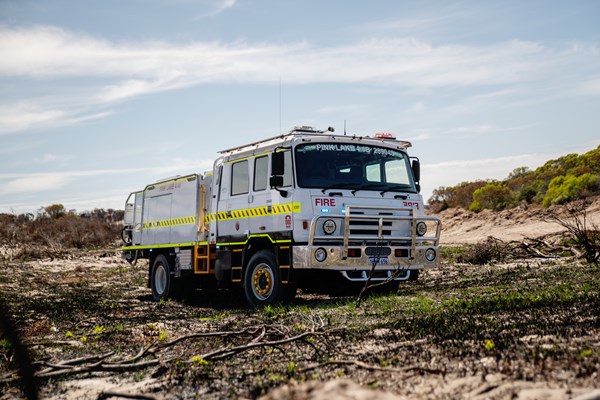 Minister Dawson and Commissioner Klemm also presented the Shire of Esperance with four new Light Tankers as part of the State Government's response to a coronial inquest into the 2015 Esperance bushfires.
The Light Tankers, each worth $235,000, were built to suit the Esperance terrain because of their speed and agility, enhancing their ability to quickly extinguish crop and grass fires.
"DFES is aware of the challenges of the terrain in Esperance and has undertaken a significant amount of work to ensure the region has state-of-the art vehicles," Commissioner Klemm said.
"Volunteers are the heartbeat of their local communities and they put their lives on the line when responding to emergencies.
"It is important we keep them safe with fit-for-purpose vehicles so they can protect their local communities."
The Department of Fire and Emergency Services (DFES) supplied the Shire of Esperance with two Light Tankers and one 3.4 Tanker from its fleet ahead of the 2021/22 bushfire season while the new vehicles were being built.
Esperance State Emergency Service (SES) also has a new vehicle, with the unit officially receiving a General Rescue Utility (GRU) worth $132,000. It is the first SES unit in rural WA to receive a GRU and it will welcome the vehicle's off-road capabilities.