High temperatures and dry conditions to elevate summer bushfire risk
Tuesday 29 November 2022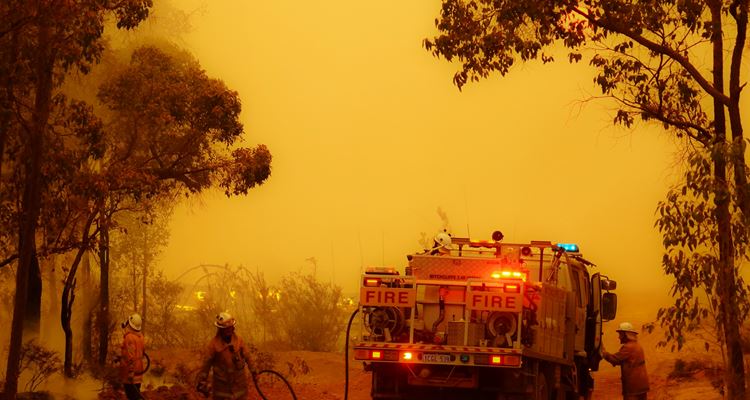 Hot and dry conditions mean large parts of Western Australia will experience a heightened bushfire risk this summer and emergency services are urging the community to be prepared.
The national Seasonal Bushfire Outlook for summer, released today, forecasts high temperatures and below-average rainfall in WA.
Parts of the Pilbara and Midwest Gascoyne currently have high vegetation fuel loads, such as dry grass, and predicted warm and dry conditions over summer will create an 'above normal' fire potential in these areas.
In southern parts of the State, November rainfall has led to an above-average soil moisture content in the Great Southern and Wheatbelt regions.
However, western parts of the Jarrah Forest Bioregion in the South West are still experiencing rainfall deficiencies and below average soil moisture, which means above average fire potential is expected in these areas.
Last summer 1,751 bushfires were reported across the State, burning more than 1.2 million hectares of land. Of these bushfires, 789 were reported in the Perth metropolitan area, affecting more than 36,000 hectares of land.
Fire and Emergency Services Commissioner Darren Klemm AFSM said while the outlook indicated some areas of the State were at more risk from bushfires than others, it was important for everybody to be prepared.
"During summer, vegetation naturally dries out and the risk of bushfire can escalate quickly with any extended period of hot, dry and windy weather," Commissioner Klemm said.
"Considering more than 93 per cent of our State is bushfire-prone, no one can afford to be complacent in the coming months.
"We're urging everyone to be prepared – create or update your bushfire plan, stay aware of the conditions in your area and visit Emergency WA for current alerts and warnings.
"It's also important for people travelling over the holiday period to be mindful of the potential risks at their destination, so incorporate bushfire preparation into your travel plans."
Visit mybushfireplan.wa.gov.au to create a bushfire plan.