High school students fired up for bushfire season
Wednesday 16 August 2023
The DFES Bushfire Centre of Excellence training team delivered its first school-based Rural Fire Awareness training course for a group of Year 11 and 12 regional students from Santa Maria College and Aquinas College.
The initiative was a collaboration between the schools, the parents of regional-based students, and DFES in response to the growing demand for bushfire training for rural and remote communities. This partnership aims to upskill students about bushfire awareness safety, and preparedness so they can share this information with their family, friends and local community when they head home.
The Rural Fire Awareness course provides students with the knowledge to support fire ground operations, suppression strategies and safety during bushfires. This enhanced capability supports the safety of individuals and strengthens the overall resilience of rural and regional communities.
Upon successfully completing this program, students have acquired the essential skills and knowledge necessary to contribute effectively to bushfire response efforts.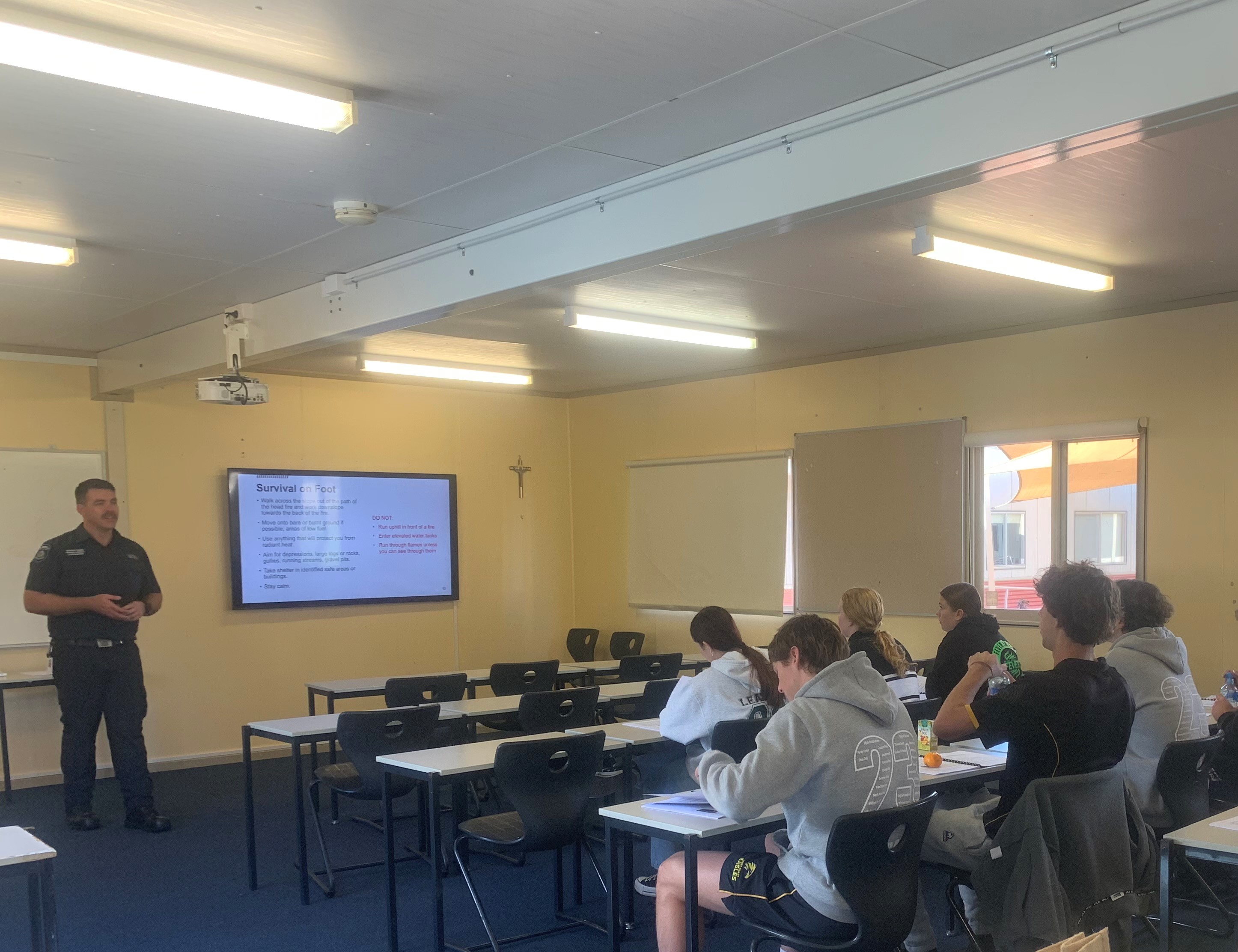 As bushfire seasons become increasingly unpredictable and severe, the success of this joint initiative demonstrates the need to prioritise encouraging and educating our youth in raising awareness, preparedness and community resilience in the face of natural disasters.
By promoting the active participation of youth, Santa Maria College, Aquinas College and the Bushfire Centre of Excellence are collectively working towards building a more prepared and resilient society.
For more information, email bcoetraining@dfes.wa.gov.au