Over 500 people turned out to the Department of Fire and Emergency Services' (DFES) 2021 Bushfire Community Day at the Bushfire Centre of Excellence on Saturday 30 October.
Watch our short video to see what the day looked like.
The free event showcased volunteer and career first responders, interactive educational displays and information sessions, easy-to-understand safety demonstrations and plenty of opportunities for the community to see how they can prepare for the upcoming bushfire season.
DFES Executive Director Rural Fire Division Murray Carter said the day was a great success.
"Events like this are a fantastic way of engaging communities in exciting ways and imparting valuable information and knowledge that they can use and share," Mr Carter said.
"It was great see people of all ages come through the doors and enjoy a range of fun activities."
"Our key sessions were a hit – providing key insights about bushfire, cultural fire, climate, firewise gardening tips and more."
DFES' emergency services cadets, the RAC Rescue Helicopter simulator, fire trucks and more also entertained visitors. WA SES Units had an impressive presence with their canine unit dogs, a crowd favourite.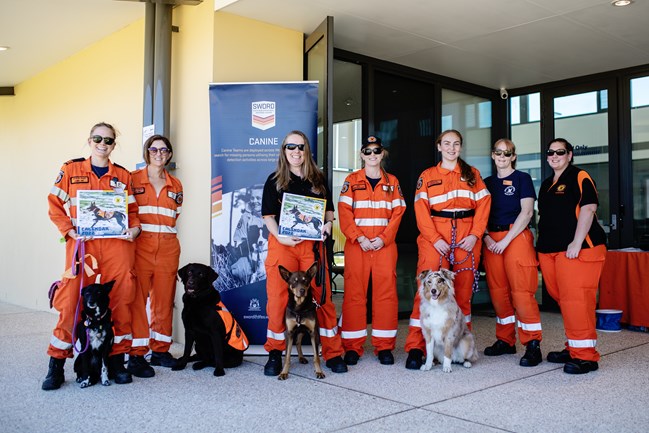 Family friendly activities – including the RAC Helicopter Simulator, firefighter dress-up photo booth, animal farm, and dedicated kids' corner – provided opportunities to discuss bushfire safety topics in engaging and age-appropriate ways.
Close to 100 kid's passports were also completed, encouraging children and their families to visit various stations for information and to collect a stamp to receive a prize.
An exciting and interactive burnover drill demonstration by the West Murray Volunteer Bush Fire Brigade showcased their training and skills to respond to an approaching bushfire.
DFES Superintendent Peter Sutton followed with an insightful session abut what the community can do if they need to shelter from a bushfire in a car.
Superintendent Sutton reiterated the importance that people should avoid this situation at all costs and not leave it too late to enact their bushfire plan.
Highlights also included a session run by Director of The Forever Project Chris Ferreira with giveaways and useful tips about the principles that people can consider for a firewise home and garden.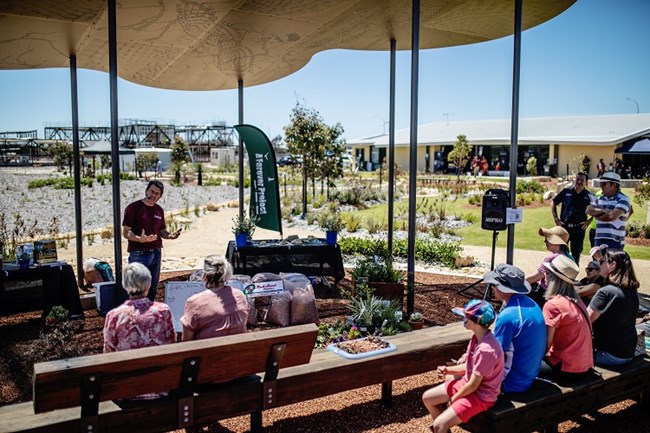 Key exhibitors provided information on the DFES My Bushfire Plan App, Emergency WA, the new Australian Fire Danger Rating System and Australian Warning System, Animals in Emergencies, Volunteer Associations, Firefighter Recruitment, virtual reality training technologies in action, lithium-ion batteries and more.
DFES Acting Chief Superintendent Bushfire Centre of Excellence Mark Bowen thanked staff, volunteers, cadets, external agencies and suppliers for their contributions.
"This was the first event of its kind at the Centre and thanks to the efforts of a large cohort, we've set a strong benchmark," Acting Chief Superintendent Bowen said.  
"We've received extremely positive feedback and look forward to making the event even better next year."
The Bushfire Centre of Excellence is located in the Shire of Murray, approximately one hour south of Perth.
It opened in January 2021 and is dedicated to enhancing the capability of emergency responders through bushfire training, information and resources.
For more information, email BushfireCoE@dfes.wa.gov.au or visit dfes.wa.gov.au/bushfirecoe