Latest research strengthens cyclone preparedness
Tuesday 28 September 2021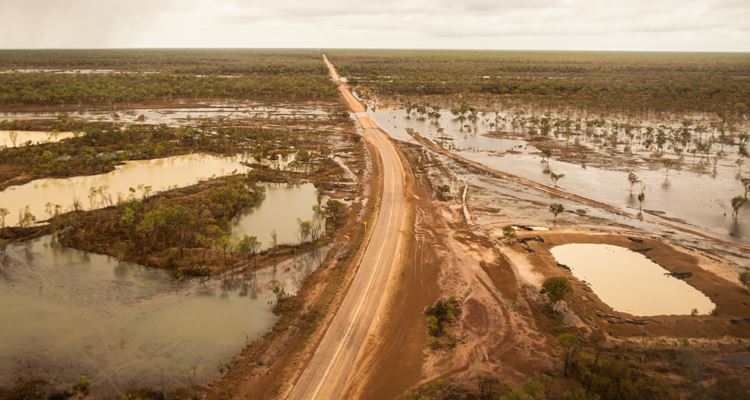 New research that demonstrates the potential impact of tropical cyclones on Western Australian homes will assist local communities to prepare for extreme weather ahead of the upcoming wet season.
The Severe Wind Hazard Assessment (SWHA), funded through the Natural Disaster Resilience Program, is a joint four-year research project undertaken by the Department of Fire and Emergency Services (DFES) and Geoscience Australia (GA).
It examines the impact of tropical cyclones on residential buildings which allows emergency services to model the level of potential damage to a local community.
The impact is based on forecast wind speeds, the structural integrity of buildings and local topography.
The wide-ranging study captured communities from Broome to Perth and the findings provided DFES with valuable insights about the potential for damage when Severe Tropical Cyclone Seroja hit the Midwest-Gascoyne region in April.
Acting Fire and Emergency Services Commissioner Craig Waters AFSM said the SWHA would assist emergency services and the public prepare for and respond to future cyclones.
"This information will help us understand what level of damage might occur in a particular area and that can be vital in properly preparing communities for tropical cyclones," Acting Commissioner Waters said.
"Having a range of data at our fingertips, like the age profile of a suburb which can be the best indicator of risk, is incredibly useful because older houses not maintained to current standards are generally more vulnerable to extreme weather.
"We can all take steps to reduce the risk of cyclone damage by preparing our properties ahead of time and having a plan of what to do and where to go if disaster strikes.
"Having a greater understanding of those risks will inform the advice we give to local communities ahead of tropical cyclones and ensure we are giving people the best available information to keep them safe."
Geoscience Australia's Chief of Place, Space and Communities Division Alison Rose welcomed the opportunity to collaborate with DFES to investigate the likelihood and potential impacts of severe wind hazards on communities in the region.
"This important work enables us to apply our national scale data and information at the local level to deliver actionable information," Ms Rose said.
"This collaborative effort provides evidence for the community to prepare and plan and help reduce the impacts of tropical cyclones.
"For Geoscience Australia, this partnership advances our understanding of Australia's vulnerability to tropical cyclones and builds our capacity to support communities with localised hazard assessments."
Severe Tropical Cyclone Seroja caused significant damage to coastal and inland communities stretching over 130,000 square kilometres in the Midwest-Gascoyne.
The most devastating system recorded for south-western WA was Severe Tropical Cyclone Alby in 1978 which brought winds of up to 150 kilometres per hour and tore a path of destruction from Geraldton to Albany.
For more information on preparing your property ahead of cyclone season visit dfes.wa.gov.au/cyclone
Media Contact: DFES Media and Corporate Communications 9395 9543