Rise in home fire fatalities prompts smoke alarm reminder
Friday 31 March 2023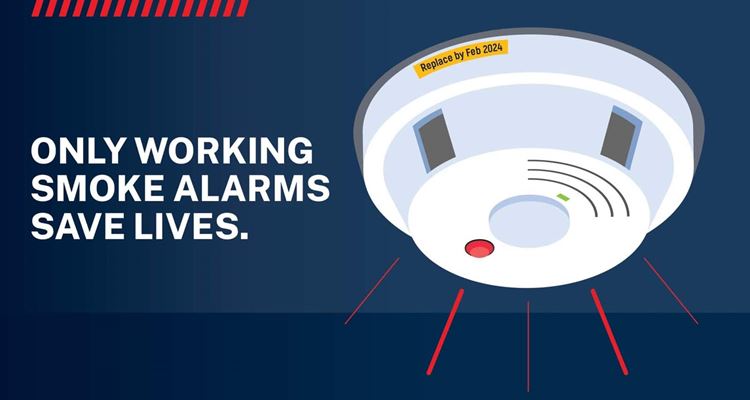 An alarming 75 per cent of deaths caused by home fires last year occurred in properties that were not fitted with working smoke alarms.
The figures have prompted the Department of Fire and Emergency Services (DFES) to issue an urgent warning for people to install smoke alarms in their homes and regularly test and maintain the devices.
Of the four accidental deaths that occurred as a result of home fires in 2022, three were in properties without smoke alarms, which provide a vital early warning when a fire starts in the home.    
Firefighters attended an average two home fires per day last year and only half the homes were confirmed to have smoke alarms.
DFES runs the Don't Be a Fool, Check Your Smoke Alarm campaign to coincide with April Fools' Day each year and remind the community to ensure their smoke alarms are in working order.
Fire and Emergency Services Commissioner Darren Klemm AFSM said while the campaign was targeted at regular maintenance, the latest data was concerning.
"Every death that occurs as a result of a fire in the home is a tragedy and we would like to see a working smoke alarm in every home in Western Australia," Commissioner Klemm said.
"Most home fires that result in injury or death occur in the middle of the night when people are asleep.
"Fire can destroy a home in just minutes and the smell of smoke won't wake you, so it's critical to have an early warning and give yourself a chance to evacuate before it's too late.
"This weekend is a reminder that smoke alarm maintenance is no joke – if you don't have them, get them installed and ensure you test them every year."
While research shows most people understand smoke alarms are a legal requirement in WA, there is a lack of awareness of their responsibility to maintain the unit.
Change your smoke alarm battery every year if it has a replaceable battery, test it every month by pressing the 'test' button and clean it twice a year with a vacuum cleaner to remove cobwebs and dust.
All smoke alarms, regardless of the type or model, need to be replaced every 10 years.
For more information on maintaining your smoke alarms visit www.dfes.wa.gov.au/smokealarms