Western Australian firefighters bound for NSW bushfires
Friday 3 November 2023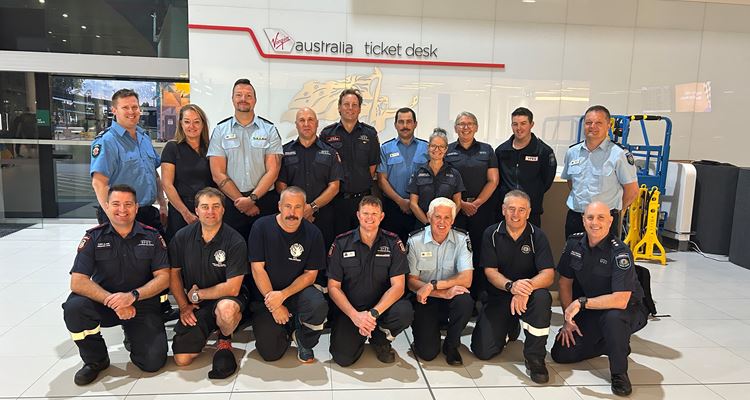 The Department of Fire and Emergency Services has deployed 17 volunteer firefighters and emergency services officers to New South Wales to help battle dozens of fires in the north-east of the State.
The contingent left Perth this morning and will be based in the Glen Innes and Tenterfield area for five days, relieving exhausted NSW Rural Fire Service crews on the front line and providing community support.
Alongside three DFES staff are 14 volunteer firefighters from a range of brigades based in the Great Southern, Goldfields, South West and Perth regions.
Fire and Emergency Services Commissioner Darren Klemm AFSM thanked the volunteers and officers for their dedication to protecting lives, homes and wildlife.
"Western Australians know all too well the devastating impacts of bushfires and I'm proud our people can support their interstate colleagues and communities who have been on high alert for weeks," he said.
"Every year bushfires threaten lives and homes across Australia and that's why fire agencies work closely together to share resources between states and territories, boosting capability during challenging incidents and preventing fatigue."
Commissioner Klemm said the number of devastating fires interstate was a timely reminder to all Western Australians about the need to be well prepared this summer, with the prospect the southern bushfire season could be more severe than in recent years.
"With warm and dry conditions increasing the risk of an early start to the season, we
are urging the community to prepare their properties now," he said.
"With more than 93 per cent of our State bushfire prone we want every Western Australian to clean up around their home and make a bushfire plan.
"It only takes 15 minutes to make a plan and it could save your life. Use the free My Bushfire Plan app or website to sit down with your family and agree on your course of action if a fire starts near you."